We didn't really get to enjoy the Christmas/NYE holiday season in 2020, so as vacation spots open up this year, many of us will be leaving our homes behind to get a breath of fresh air before the new year begins. 
This is one instance where having a Pert Smart Home ecosystem proves to be really advantageous from a security standpoint. 
With the right setup, you can check back in anytime from anywhere, whether its a beach in Bali or the top of the Eiffel tower (provided you get a signal up there!)
Monitor your appliances, turn them on/off remotely, and use door/window motion detectors to ensure that no uninvited guests are sneaking in to steal your valuables. 
There's actually a lot you can do with Pert to keep your home safe and naturally alive even when you're away. 
To help you visualize the scenario better, here are 7 cool ways in which Pert's smart ecosystem can safeguard your casa over the holidays. 
1. Monitor all Entry Points
Let's start with the obvious. We don't want burglars trespassing & taking away our valuables when we're not watching. Our door, window, and PIR motion sensors will do the job for you! 
They can easily be installed (retrofitted) on any surface, and are sleek enough to miss the average person's sight! They integrate seamlessly with your Wi-Fi network. 
In case someone tries to access your home through the door or breaks in through the windows, you'll get a live alert notification on your mobile phone. The same goes for our smart PIR motion sensors, that detect unusual movement in the room. 
You can then take instant action, like calling the security guards or tuning into the CCTV cameras. 
Another cool feature is that you can actually trigger devices to turn on upon entry into the room to catch intruders off guard. We call this a "scene," and you can set up unlimited combinations on our mobile app.   
For example, automate your RGB light strips on the false ceiling to turn on with a bright red color, and set your music system to play a loud sound, which will give the impression of a breach alert and possibly make the burglar reconsider their decision.
2. Mimic Human Presence
Remember that scene from Home Alone in which the kid (Kevin) uses gadgets & props to shoo off the two thieves by making it look like he's having a big family party?
Well, we found it hilarious but there's a certain genius to it. With our Smart Curtain Controller, you can schedule your curtains to open & close at set/random times, so that it simulates human presence in the house & dissuades any prying eyes.
We also have a small smart hub called "Nucleus" that fits into your switchboard and helps you remotely switch on any attached loads from your mobile phone. 
For example, you can schedule your lights to turn on at 7 PM every evening, so that it feels like someone's home.
3. Switch off any Appliance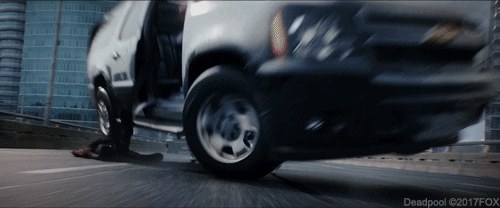 "Wait did I leave the stove on?" We all tend to worry like Deadpool the moment we sit in the plane & prepare for take-off. 
With our smart devices, you don't have to imagine things anymore. Just open our mobile app, check if any of your appliances were left running in your last-minute packing & leaving rush, and switch them all off with one tap!
The whole idea is that you can continuously monitor the entire home, which gives you a sense of control no matter your current location.  
Pert will also let you know if there's a malfunction in connected appliances so that you can kill the power before it starts a fire.   
4. Detect & tackle Gas Leaks
Our Cuboid Master (universal remote) has in-built detectors for luminosity (brightness), heat (temperature), and gas. 
The light & temperature detectors help to control the lighting & cooling (AC) while you're at home, but that's a convenient feature, and we'll come to that in some other blog post. 
More relevant to our current discussion, if you have a gas leak anywhere in the house, it will alert you to take immediate action, like intimating the authorities or security guard. 
5. Help parents/kids get by
Do you often go on short office trips with the kids or your elderly parents staying behind? If they don't know how to operate certain gadgets or aren't authorized to use them for safety reasons, you can now help them from the hotel room. 
Just go to the mobile app, and turn on the TV, microwave, geyser, music systems, or any other appliance that you've connected to our smart switchboard hubs, universal remotes, or plugs. 
6. Keep your Pets entertained
If you're going for a short trip/picnic or visiting a location where dogs/cats aren't allowed, you may have to leave your pets behind with food & water bowls, along with other provisions, filled for the next 2-3 days.
Even if you have a pet sitter, fido might get bored or anxious in your absence. In this case, you can remotely turn on the television or music system to keep them entertained during the day. 
If you have a smart TV, you can Skype them via the big screen, and bring a huge smile to their face instantly. This might just prevent them from getting fiesty & destroying your furniture. 
Conclusion: A Smart Home guards itself while you peacefully enjoy your vacation!
As we saw in all of the above scenarios, having a smart home system makes you feel so much safer & in command of your personal space. You can monitor & control it even when you're on the other side of the planet.
For regular travelers, this is a must-have as it not only protects your belongings but also lets you aid those back at home, like your kids or old parents, by remotely controlling appliances on their behalf. 
If you're excited to see all the possibilities Pert brings not only when you're away, but when you're back home as well, reach out to our team on any of the following channels! 
☎️ Sales Hotline: +91 91009 20031

📩 Email: hello@pert.me

️🌐 Website:

www.pert.me
Want to view our entire catalog? Download it here: https://bit.ly/Pert-Catalog. 
Lastly, here's a challenge you can take home now! Show off your cool ambiances or routines using our products on Instagram. Don't forget to tag us @getpert to get featured on our feed. 
The Pert team is excited to see & be a part of your home automation projects. Good luck!